January blues? 3 Ways to brighten your home and new year
---
---
When January comes around it can often feel a little lacklustre compared to the preceding Christmas and New Year excitement. It's no wonder a lot of us experience the January blues, but this doesn't have to be the case. Our homes and their effect on us are pivotal to our busy lives and mental health, with their layout, atmosphere, colour scheme and organisation (or lack of) all influencing our mood. With a few simple changes and updates to your home, your living space can be transformed into a brighter, more positively inspiring abode. As the end of the year can also be tough on our energy levels and wallets, we've compiled some easy, cost effective ways to give your home a stylish refresh to stimulate a positive mental attitude to kickstart the new decade.
1. Opt for white, or light toned furniture
The most significant change you can make to your home and subsequently your head is to embrace the light. Dark toned furniture can make any room's atmosphere dreary, and can draw in even large spaces, making them feel smaller and more oppressive. Instead, opt for light toned furniture, to reflect the natural light, and create an airy, bright aesthetic. For the perfect bedroom brightening solution our Oxford Range provides guilt-free style, with furniture rental proving a more environmentally friendly option to traditional purchasing.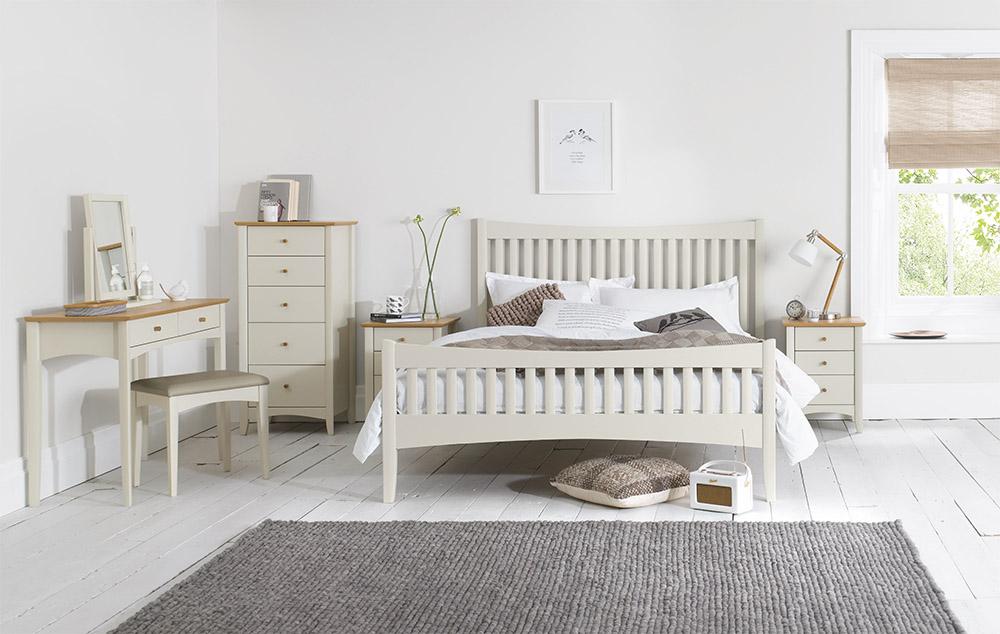 2. Add selective pops of colour
By using neutral, light furniture you're free to accessorise in line with your own style and aesthetic, without the commitment of something like a feature wall. Tactfully adding pops of colour to your home can add points of interest, as well as being proven to influence our emotions. Choose greens and purples to add cool calm, or oranges and yellows to warm the space (perfect for when the weather outside is grey). Can't decide on a feature colour? Our Jazz rug injects vibrancy and life into any space, with its diverse range of colours it can slot right into any setting, with the added flexibility of renting.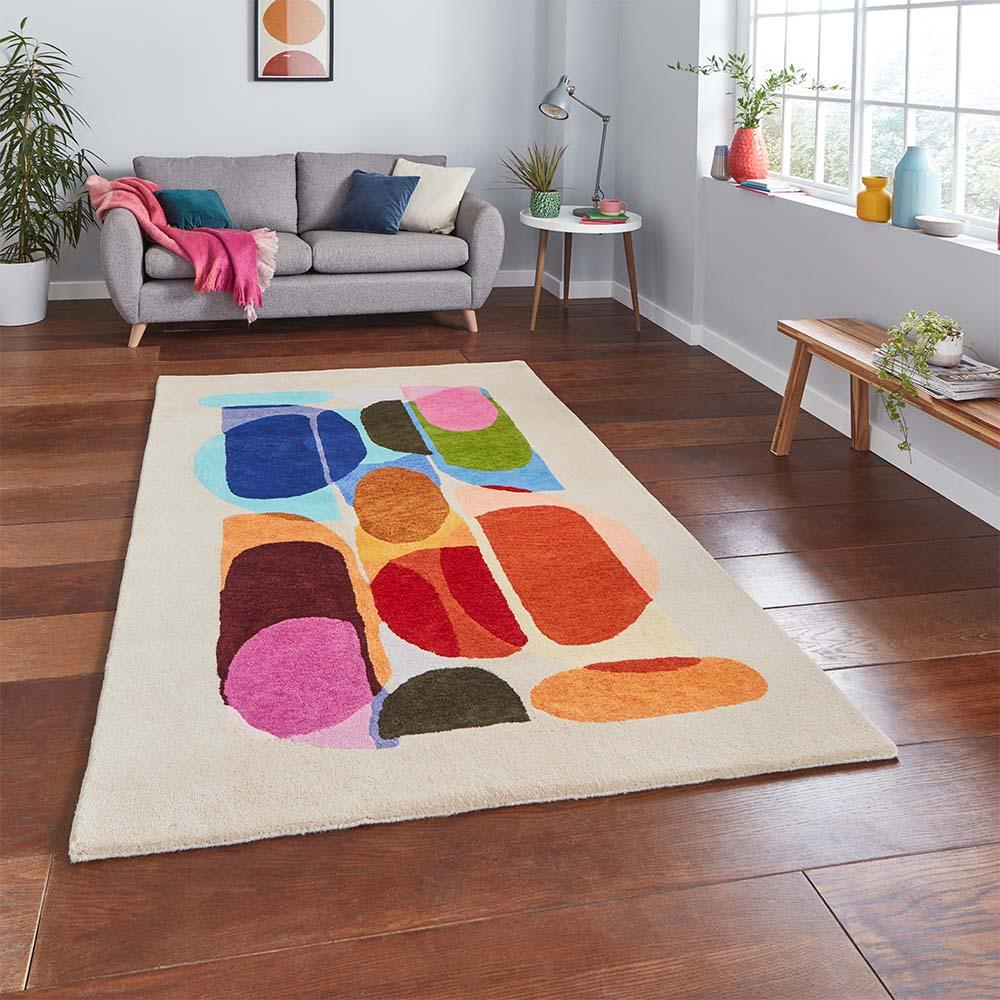 3. Maximise Window Impact
When it comes to the natural light levels of a room, windows are your obvious main asset, but surprisingly their glorious, positivity provoking rays aren't usually maximised. Phase one to make the most of your natural light is keeping them as clean and clear as possible, a rule that also applies to the rest of your home, after all; tidy house, tidy mind. Having a little reshuffle and moving any large or tall objects away from windows will also let in maximum sunlight, as well as creating an airy and bright environment. Be conscious that these efforts will be of limited success if the outside of your windows are obstructed, so be sure to trim any plants or trees outside too. Your last light optimising best friend are mirrors (the bigger the better), suited to any room, mirrors will not only reflect your pops of colour and light, but they give the illusion of a more spacious, open interior. Our large, stylish Tempo Mirror is perfect for the job, with even a mirrored frame for the most bang for your buck.
Mindfully investing in your home is something you'll never regret, and getting in the habit of being conscious of your surroundings and how they effect you can make a big, constructive change to your mindset. Start your new year in the right way with these time and cost effective tips, setting yourself up for a bright, happy new year and decade.
If you would like to reduce your carbon footprint and maximise your home's potential with furniture rental we can take care of the legwork for you. For our help on making your home as bright, colourful and inspiring as it can be you can simply request a free quick-quote here. Or if you'd prefer to speak to a member of our friendly team we would love to hear from you on 01480 456 286.