Instant Home FAQs
---
---
If you've made the decision to relocate to a new area, either for work or for a new personal journey, this often means that you will be coming from overseas or certainly long distance.  Relocation requires a lot of planning and organisation and renting your furniture for the initial move is one thing that you may not have considered.
Furniture rental is a stress-free solution that can put a big ✅ on your 'to do' list, and will help to settle you and your family into your home instantly.
Here's 7 reasons why furniture rental will make your relocation stress free. 
If you haven't rented furniture before you may be surprised to hear that you can rent pretty much everything that you need, from beds and wardrobes to towels and bedding.
We pride ourselves on offering a range of items that are essential for your arrival into your new home. The following is a list of items that you can rent either by package or per individual item:
Sofas
Armchairs
Coffee, Lamp & Console Tables
Storage & Entertainment Units
Dining Sets
Dining Tables
Dining Chairs
Sideboards
Bar Stools
Bedside Tables
Chests & Dressing Tables
Wardrobes
Bedsteads
Divan Beds
Mattresses
Headboards
Guest Beds
Desks
Chairs
Storage
GARDEN
Nursery & Children
Cotbeds
Changing Stations
HighChairs
Junior Beds
Bunk Beds
Washing Machines & Dryers
Fridges & Freezers
Dishwashers
TV & DVD
Kitchen Electricals
Kitchen Equipment Packs
Linen & Towel Packs
Lighting
Mirrors
Rugs
In addition to that we want all of our customers to feel instantly at home, so every booking gets a FREE welcome hamper on arrival containing essentials for your first day, such as tea, coffee and a biscuit!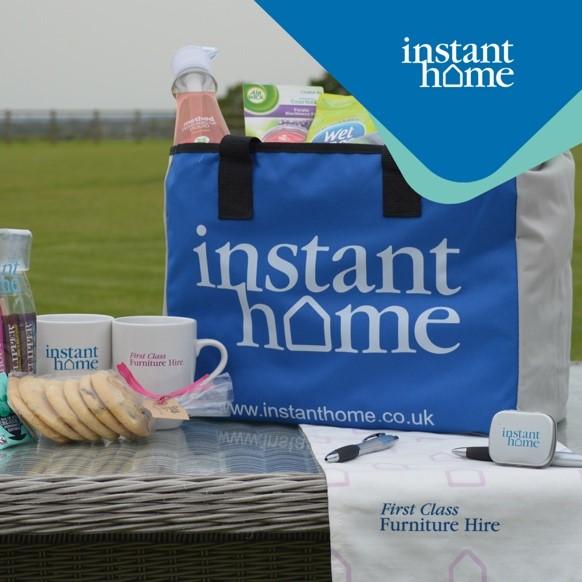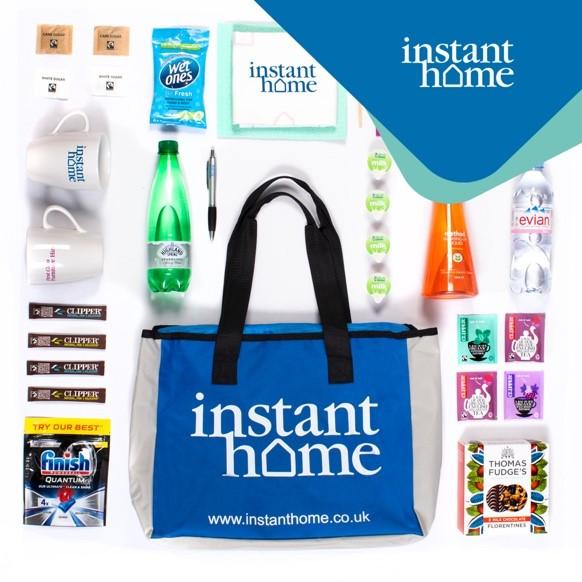 With a big move comes big decisions and there are often a few key questions that get asked when renting furniture, so we have put together a short video containing the most frequently asked questions.
If you don't find all the answers here, then please feel free to call us on +44 (0)1480 456368 or customerservice@instanthome.co.uk where one of our team will be happy to help.
FAQs
What is the minimum rental period?    
You can rent our furniture for as little as one day.
Naturally the longer the rental contract, the less you pay each month.
To qualify your rental charge at the end of your rental period must exceed £1140 and 8 furniture items.
What standard of furniture should I expect?     
All of our furniture is carefully selected for its stylish design, high-quality craftsmanship and is built to last.
Although some items may not be brand new, they will always be in showroom condition.
Will I have to unpack everything?
Not only do we deliver, we fully install, including the finer details; TVs tuned and beds made.
Our installation team will place items exactly where you want them.
I'm relocating – can I get my furniture delivered before I move? 
The delivery and installation of your furniture can coincide with your relocation schedule, often before you arrive.
What if I need my furniture for longer than my rental agreement?
We understand these situations can be unpredictable.
We will be more than happy to extend your contract on a weekly ad hoc basis.