Dedicated Delivery Team – Making your relocation stress free
---
---
"I couldn't imagine how this service could have been improved. Great furniture, fair price and brilliant delivery including making the bed! The delivery/collection team were charming and genuinely focused on the client."
Carolyn Gullery
We are very grateful to Carolyn for taking the time to give us this lovely feedback and also appreciative of our delivery team who, once again, went the extra mile to make this recent relocation as stress free as possible.
Throughout February we have successfully relocated many people from all over the world including: Costa Rica, California, Netherlands, South Korea, Ireland, Switzerland and America.
Managing global relocations efficiently and effectively is only possible with a strong, committed team and we feel VERY lucky to have just that.
From the office staff who are meticulous planners and organisers, to the in-house delivery teams who pride themselves on creating a comfy, cosy, clean home with every installation.
When a customer is relocating from across the globe we understand that it can be an emotional and exhausting journey, so we do our upmost to ensure the move is stress free.
All of our delivery teams do this through particular attention to detail, such as placing furniture in rooms and even tuning tv's.
If any of our essential packs, such as kitchen and linen, are within the order they will also unpack and put away, as well as make the beds.
Before they leave, they vacuum the area, take away any packaging and leave the property clean and tidy.
Each team will aim to leave every property like they haven't been there at all, so that when customers walk through the door they feel instantly at home.
The delivery teams may like to remain elusive, but of course, we aren't going to let them get away with that. Here's a little more about two of the people behind our relocations.
Nelio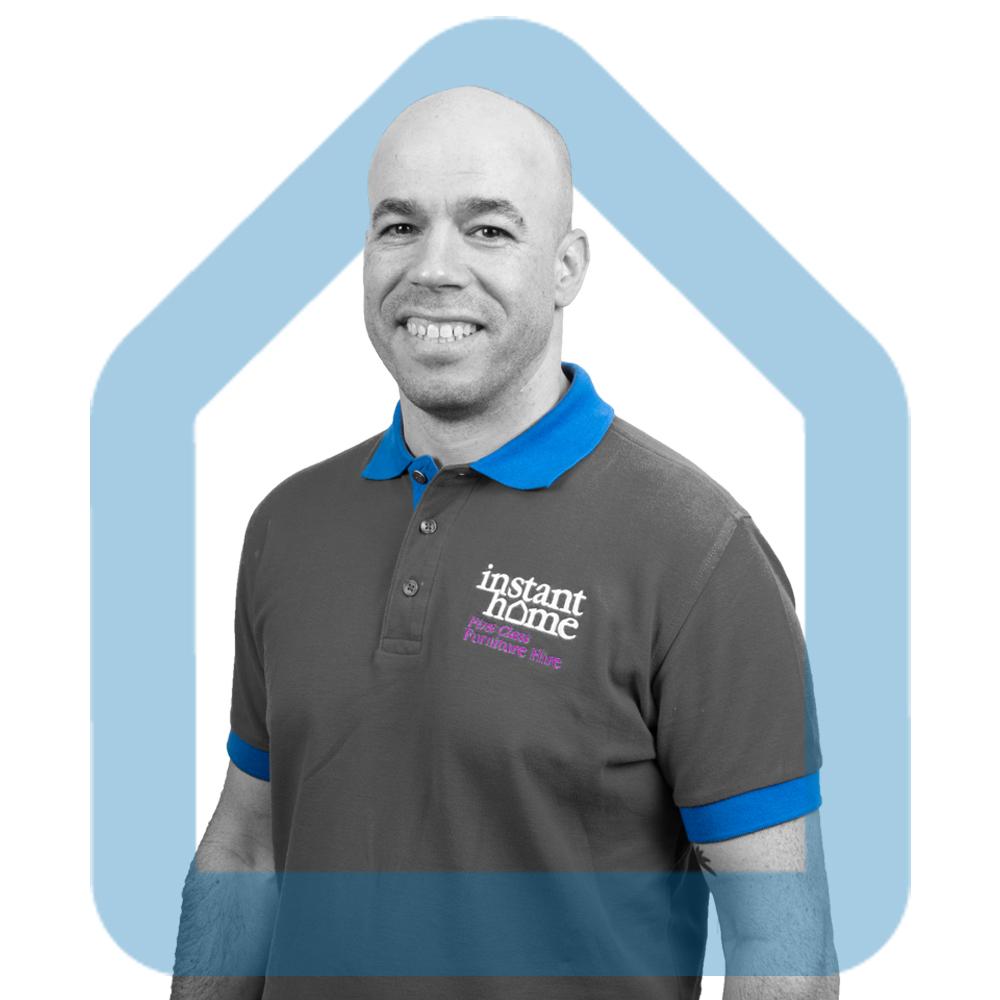 Originally from Portugal, although living in the UK for more than twenty years, Nelio knows what it's like to relocate from another country, which is why it is so important to him to ensure that our customers arrival is as welcoming and stress-free as possible.
Outside of work Nelio enjoys cycling and playing squash, in fact one of his daughters is working towards a professional career in the sport. We have been delighted to extend our support to his family by sponsoring her in the early stages of her career. We are always delighted to be kept up to date on her progress and we will share her sporting journey over the coming months.
Nelio has worked with Instant home for over 7 years now and his favourite part of the job is travelling around the country, meeting new people and seeing them settled into a new home.
Owen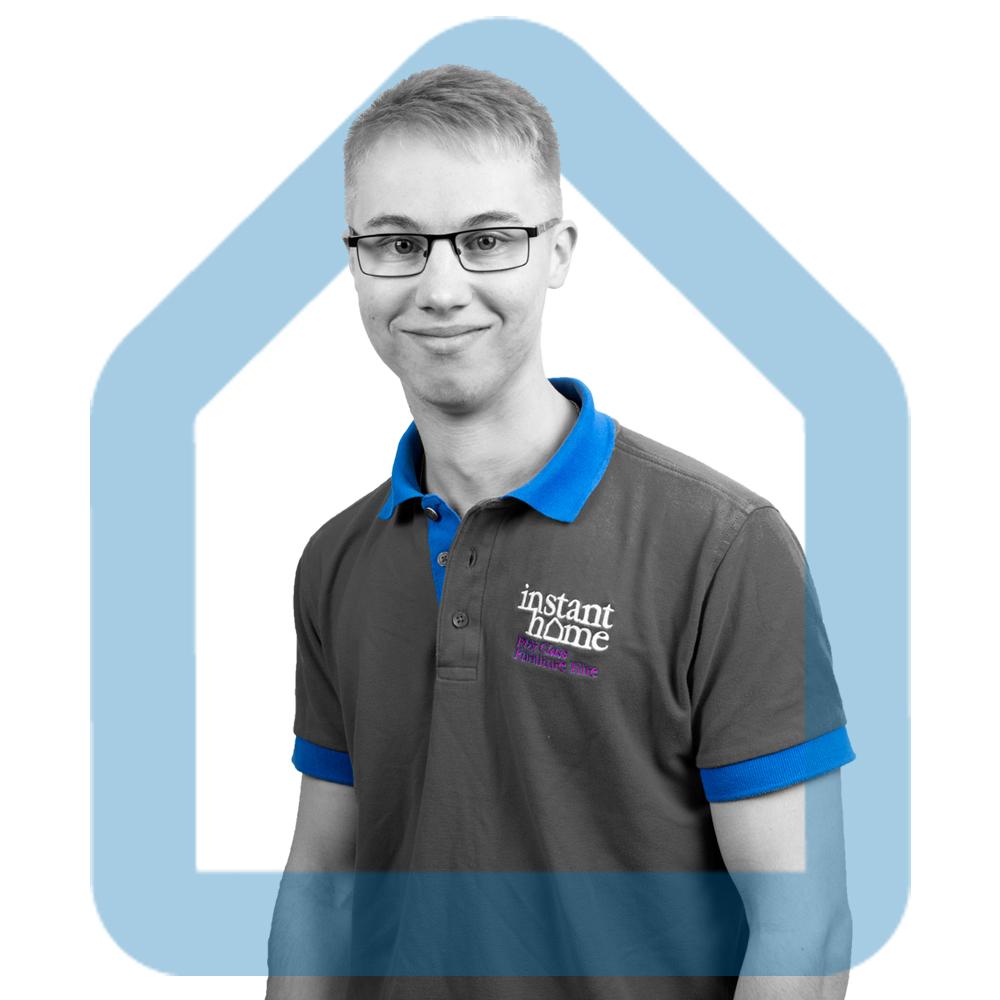 Owen, like Nelio, is also very family oriented which gives him a real understanding of making a house a home.
Owen provides vital support to the functioning and success of the Instant Home delivery team. He keeps us all entertained with his quick-wit and tech-know-how and his methodical thinking has been invaluable over the years!
At the weekends Owen has a passion for Formula 1 and football.
Nelio and Owen love every installation that they work on and over the years they have also been lucky enough to have helped the relocation of several famous musicians and sportspeople! We are pleased (and a little saddened) that they remain professional and won't share with us who they were!
Whether you are relocating within the UK or from the other side of the world, you can be reassured that Nelio, Owen and the rest of the team, will do everything possible to make you feel instantly at home.